It's time you learn how to properly introduce yourself in an interview.
During the interview, you may be asked to introduce yourself almost immediately.
This question allows the interviewer to learn more about you and gain more information on who you are as a person outside of your resume.
For interviewers who were too busy to read your resume, this also is a great way for them to gather more information about you very quickly. 
First impressions may play a huge part in how an employer regards you as a candidate.
These first impressions can make a difference in whether they think you'd be the one they're looking to hire, so understanding how to introduce oneself at an interview is even more vital for setting the right tone.
No one wants to come across as awkward or lacking in social skills, so it's important you prepare before your interview to provide yourself with the best opportunity to succeed.
Here are basic ways for strategies for introducing yourself to your interviewer and making a positive first impression: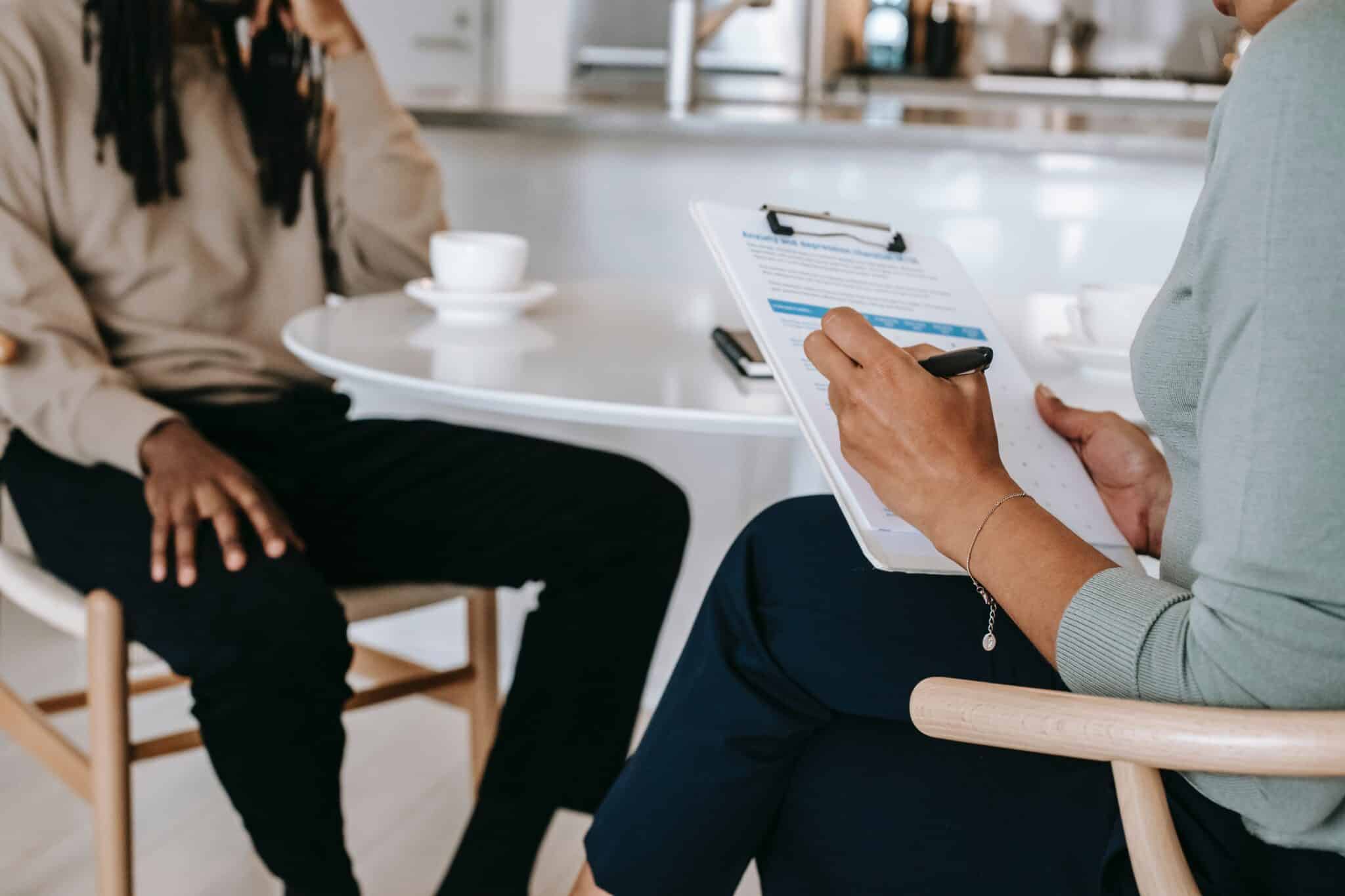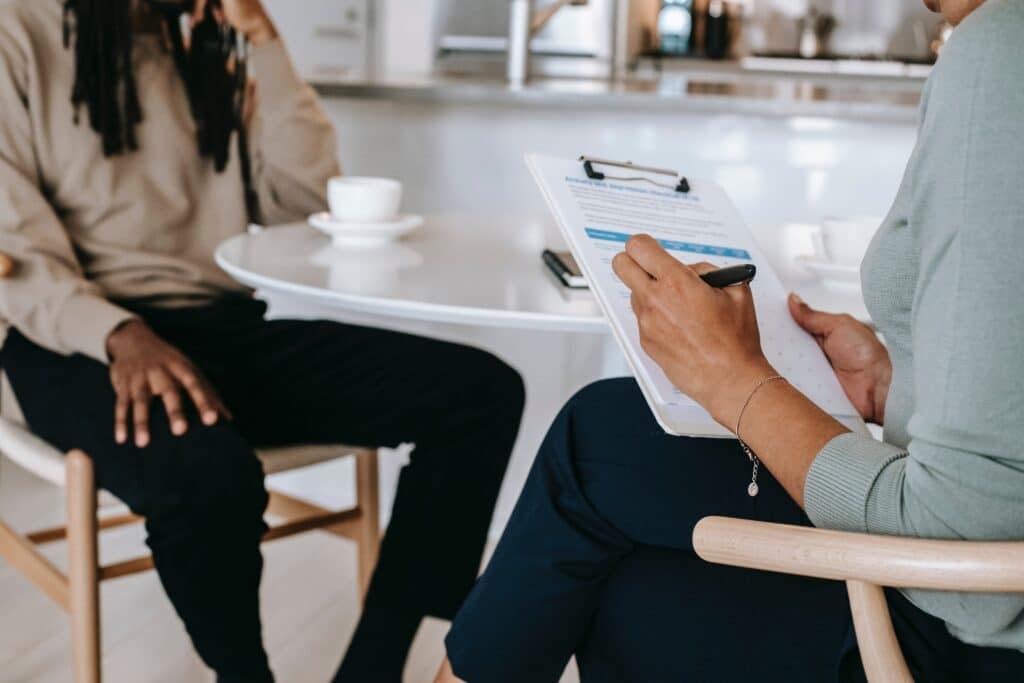 1. Politely greet everyone you encounter during your interview.
When you visit a company as a guest, you will likely encounter a few people as you go to the interviewer's room. 
Use this opportunity to learn more about the company and gain more insight into the culture, dress code, and standards of the company.
During these encounters, be very professional and be sure to smile and greet individuals as you engage with them or pass by.
For all you know, the interviewer could be the person standing next to you in the elevator.
2. Prepare your interview response.
Confidence is vital when it comes to an interview.
Therefore, you need to spend time planning ahead of time and ensuring you sound confident when you answer questions. 
Your introduction should be equally as confident.
When you're preparing your interview response, thoroughly read the job description.
Learning about the job function might assist you in writing and rehearsing your interview introduction.
It is also only natural to consider the company you're applying for, its culture, principles, and what its employees think about the workplace when showing how well you fit into the company.
This research will help you adjust your response appropriately when introducing yourself in an interview.
To create a strong foundation during the interview, say your name clearly.
Don't be scared to speak up; you don't want them struggling to hear your name or asking for it again.
A high volume indicates that you are confident, eager about the possibility, and intend to be considerate of their time.
Speaking clearly is also very important if you have a more complex name and want to ensure everyone knows how to pronounce it properly. 
3. Be mindful of your body language.
It is critical to remember nonverbal communication is just as important as verbal communication.
Maintaining eye contact when introducing yourself is an important habit, especially regarding the interview process. 
Positive body language demonstrates to interviewers that you are interested in the discussion and competent in effective communication with prospective future colleagues and stakeholders.
Maintaining a straight posture and folding your hands on your lap are two things you can do to show your professionals.
You can also rest your feet on the floor or, if desired, fold at the ankles.
Remember to be mindful of your body language and never underestimate the impact your body language might have on your interviewer.
Your body language may demonstrate your confidence in yourself and your abilities.
4. Respond slowly but clearly.
Everyone reacts differently when nervous. Some people talk very quickly, while others stutter and have sweaty hands.
If you're experiencing interview anxiousness, You can take a few long breaths before responding.
This will allow you to stabilize your heart rate while also giving you time to pick up your thoughts.
5. Keep your introduction brief but detailed and relevant.
During the interview, you will be able to introduce yourself in detail.
Many hiring managers may start an interview with an open-ended question like "Tell me about yourself".
When responding, focus on the major qualities in your background that will help you thrive in the position you are interviewing for.
Highlight your skills, experience, and personality without disclosing too much information or wasting valuable interview time.
Before the interview, thoroughly research the position to emphasize your interests, abilities, experiences, and personal characteristics that will enable you to meet or exceed the work and company standards.
6. Always be ready to answer follow-up questions in an interview.
The interviewer may ask further questions based on your introduction, so remember that you will need to support and elaborate on any assumptions made during your introduction.
Prepare detailed instances of how you have effectively used your capabilities to carry out employment or volunteer responsibilities, academic pursuits, or other significant endeavors.
Using the STAR interview approach to explain your successes and achievements is one way to offer an extensive response.
Prepare to ask questions during the interview as well.
Have a brief list of questions you'd want to know about the company and position you're applying for to be prepared, so you can ask the interviewer either throughout or at the end of the interview.
Asking questions allows you to use the interview to highlight your expertise and determine whether this job and company are a good fit for you and your career objectives.
7. Be conscious of your words, attitude, and tone.
Regardless of the position you applied for, you will be expected to conduct yourself professionally within all stages of the interview process, from walking into the door to thanking them afterward.
You need to remain conscious of your words, attitude, and tone.
You don't want anything you say to be misconstrued because you're using a negative or monotonous tone.
You want everything to be portrayed as you intended, so be sure to refrain from using slang or words with numerous meanings, some of which may be offensive if misunderstood. 
Key Takeaways:
Understanding why someone asks you to introduce yourself is essential to effectively respond to any interview question.
During the interview process, the beginning of the interview shapes the tone and structure of the rest of the interview.
If the interviewer has an immediate negative perception of you, it's likely that through the remainder of the interview, this energy will follow.
What's Next:
Do you struggle with what you need to say during your interview?
Do you think you lack the confidence you need to deliver a successful interview?  
Do you need one-on-one interview support or advice?
We're here to help! Contact us to learn more about our career coaching and interview prep services.